CSE Deptt. of UGI organised a Data Protection Day Celebration on 28th Jan 2015.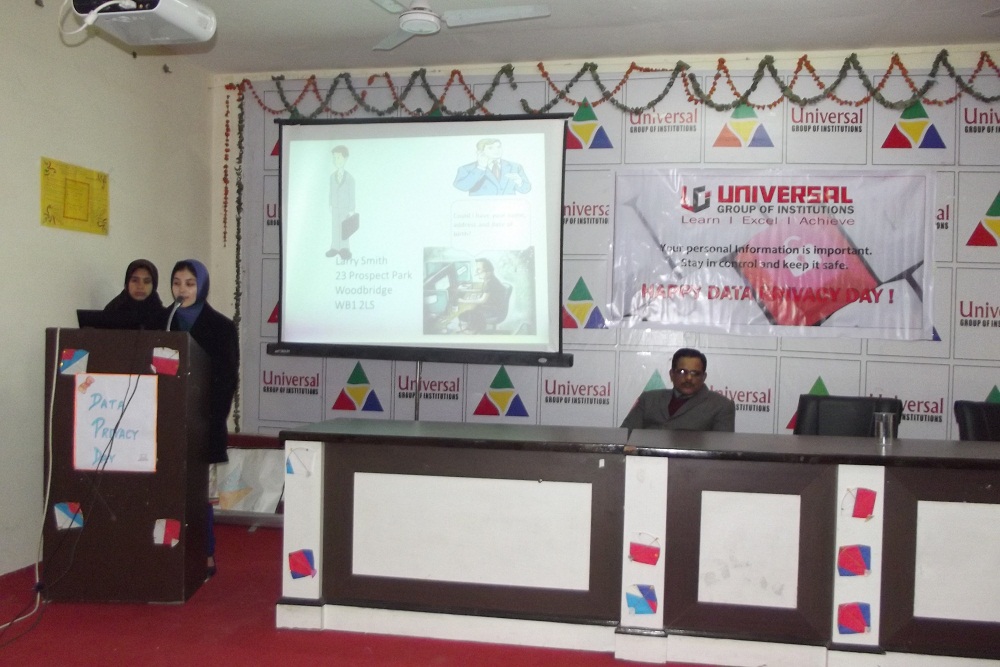 28-01-2015
Data Protection Day
The event was organised to:
Realize students importance of data protection in their lives.
How data protection will help them in day to day life and how to efficiently save their data from unknown sources.

Abstract: The event started by the speech of 2 BCA students emphasizing why we celebrate Data Protection Day and what are its different principles. It was followed by demonstration showing 'How Data Can be Recovered 'when the files are deleted and also removed from Recycle Bin.
Then a PowerPoint presentation on the topic Understanding Data Protection was presented by an ECE student. He also explained what mistakes we often make while surfing internet and thus our information is hacked by hackers.
It was further followed by PowerPoint presentation on the topic Importance of data by one of our faculty members.
Last But not the least event, and then a wonderful and motivated speech on this day was delivered by our Honorable Director Sir, which was really impressive.
Marking the end of the event, our worthy Director Sir distributed Certificates to all the participants.It gave immense pleasure and encouraged the participants.