UGI organized a JOB FEST.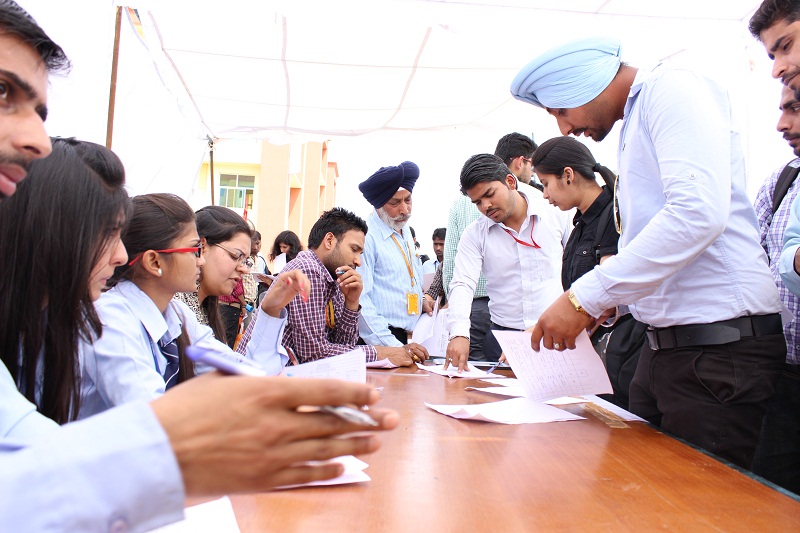 28-03-2014
A huge rush was witnessed today in "UGI's Job Fair" organized by Universal Group of Institutions, Chandigarh which was held in their College Campus, Chandigarh.
It is worth mentioning that it was a unique event where in around 18 companies participated in the Job Fair and on the spot interview, Group Discussion and short listing was done by them.
Giving information about the Fair, Dr Gurpreet Singh, Chairman, Universal Group of Institutions said that in the months of March, April, June and July, one category of students start looking for various career opportunities for higher studies after passing their previous course examinations. Whereas, the other category of students start searching for jobs after completing their studies. Dr Singh added that UGI provided a platform for both the categories where they got everything they desired.
It is to be mentioned that Universal Group has achieved several milestones in the field of placements last year. He added that last year about 25 companies had visited the job fest and this year about 100+ companies are expected to visit the campus during job fest. The group has seen 100 per cent placement of its students and now the group is trying to get students of other colleges get placed with well-known companies.
UGI campus is located at Chandigarh–Ambala highway