Independence Day Celebration in UGI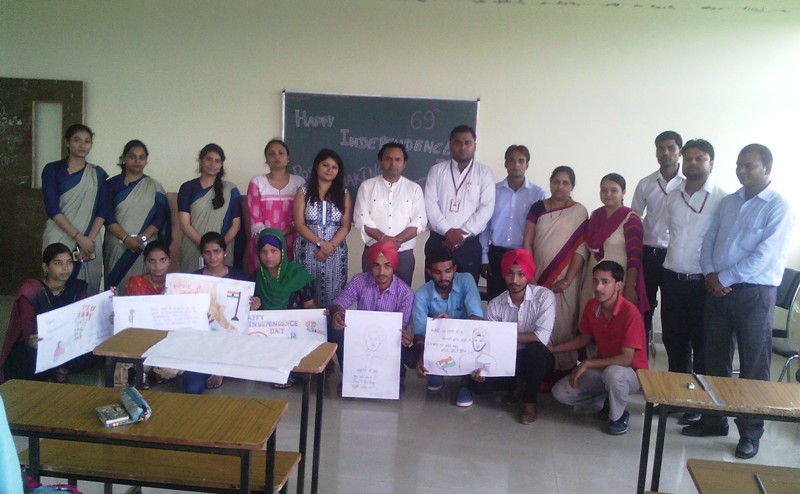 15-08-2015
Universal College of Arts, Commerce & Science, Ballopur, Lalru celebrated 69th Independence Day in the college campus. During the event, poster making competition, and declamation contest, on the theme of Independence Day, was organized. The event was started at 11.00am with welcome address by Ms. Punam Gupta (Asst. Prof.) and then inaugural remarks by HOI. Best students in the competition, judged by panel of judges were awarded at the last.
Dr. L.K. Attri, HOI on concluding remarks apprised the audience about the importance of the day.
The event was concluded with vote of thanks by Mrs. Karuna Mittal and 'National Anthem'.