UGI celebrated 153rd Swami Vivekananda's birthday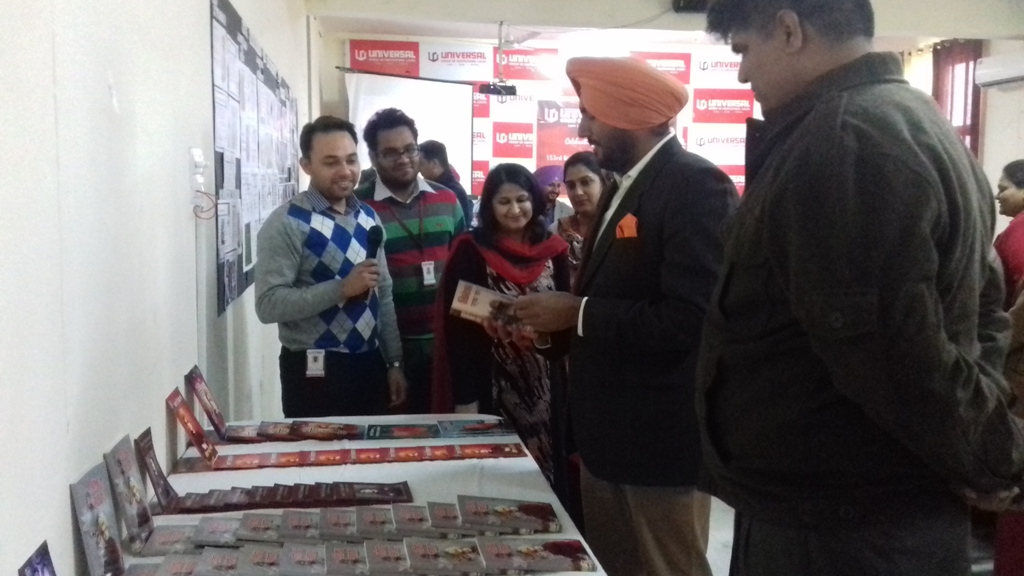 12-01-2016
Universal Group of Institutions celebrated 153rd Swami Vivekananda's birthday which from long been commemorated as National Youth Day. Among present on the occasion were Dr. Gurpreet Singh, Chairman, UGI, Dr. Vikas Dhawan, Director UIET, Dr. Kompal Wadhawan, V.Principal DSGCE, Deans and Heads of various departments. Dr. Kompal welcomed the guests on the celebration. She highlighted the importance of National Youth Day celebration.
Speaking on the occasion Dr. Gurpreet Singh said it was decided by the Government of India in order to inspire all the youths of country towards the philosophy of Swami Vivekananda and his ideals. The birthday of the Swami Vivekananda was decided to be celebrated as the National Youth Day to complete the aim of making a better Nation by motivating the youths through ideologies and idea of the Swami Vivekananda.
A small documentary was also presented on the occasion by Ms. Kshipra Gupta, Co- Convenor, Cultural Committee, UGI and Mr. Yashpal, highlighting the works of Swamiji. Mr. Sidhant & Mr. Nishant also expressed their views on the occasion and Ms. Megha highlighted the contribution of Swami Vivekananda. A Book exhibition and Pictorial Journey from Narendranath to Swami was also exhibited by Mr. Ravinder Kumar & Ms. Aarti Bhatt. The celebration concluded with the inspirational words by Dr. Vikas Dhawan, Director, UIET who said Swami Vivekananda was a great person who always believed in the youth power to lead and nourish the historical culture of the country and carry some advancement required by the country to be developed.