UGI students competed above 16000 Sea level Mountaineering Track.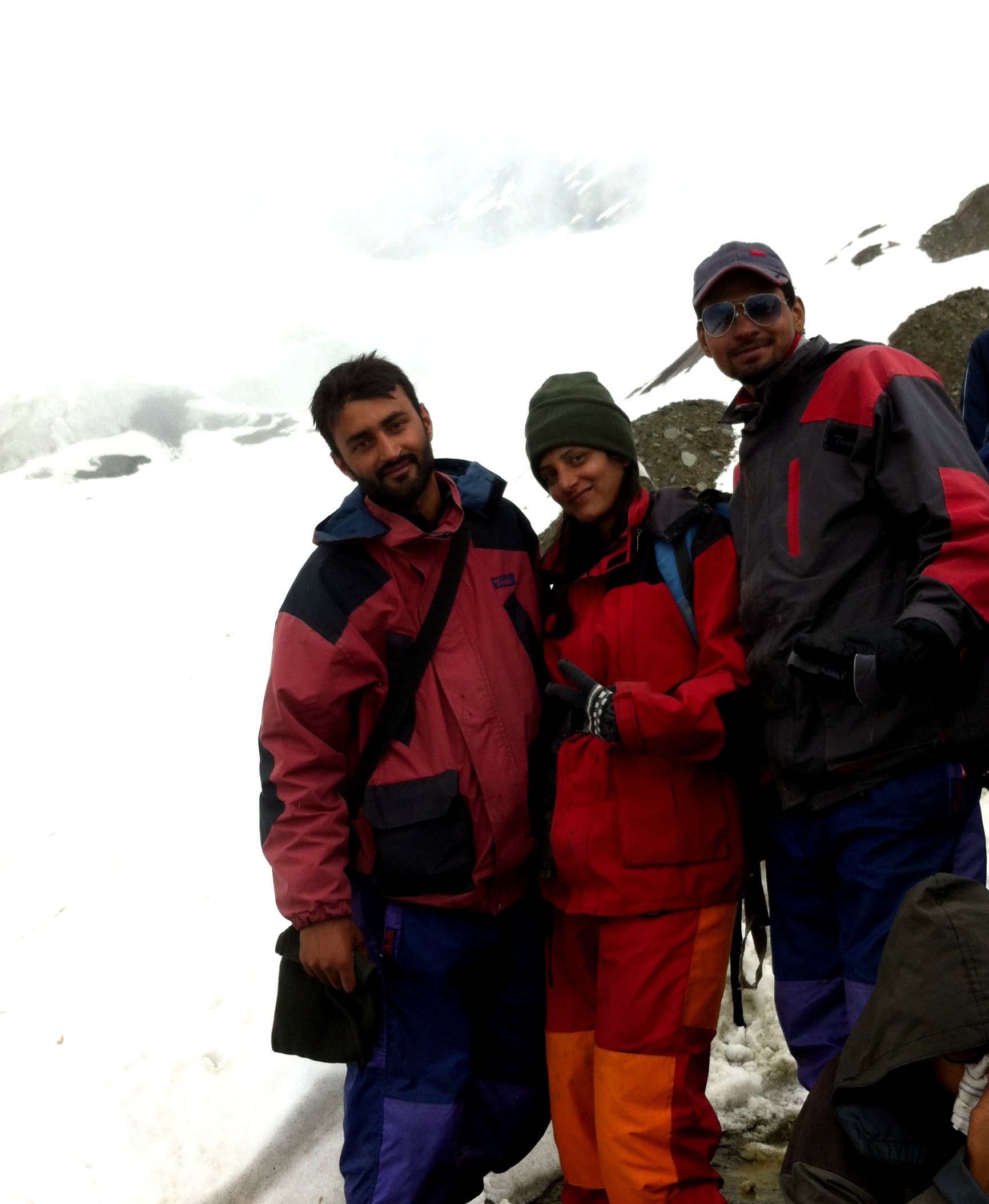 23-07-2014
5 STUDENTS OF NSS Unit selected by PTU for Atal Bihari Vajpayee Institute of Mountaineering
Students who never ever gone beyond their books and premises of the college, they are now back from the world famous Atal Bihari Vajpayee Institute of Mountaineering & Allied Sports of Manali in Himachal Pradesh. Punjab Technical University joined hands with this institute in Manali to enable about 60 such students, studying in various colleges in Punjab, to realize their dream of visiting Manali and doing mountain track from the reputed institute.
Then- dream turned into reality when 5 students from NSS UNIT ( Paramjeet singh, Tanvi, Shanky Sharma, Manish & Preeti Sharma) of Universal Group got selected for an adventurous Mountaineering camp held at Solang Valley in Manali from June 20th June to 20th July under the innovative programme Himalyan Mountaineering launched by Punjab Technical University Jallandhar.
Disclosing this Mr Bhagwant ,Head of NSS Unit, said that under the programme, 60 students above 18 years of age, were selected after proper medical check up from different colleges of Punjab who never dreamt of going on such camps because of studies. The students were divided into batches. This adventure camp consisted of 28 days, flagged off on June, 2014. Most expenses were borne by the Punjab Technical University, Jallandhar which spent almost in lacs on this adventurous mountaineering camp. In this camp students were provided all the necessary infrastructure, equipment, technical know- how, boarding and lodging and cooking. Medical facilities were also arranged by the organizers, said Mr. Singh.
The adventure camp started from Solang valley enable the students to have the experience of rock climbing; fox flying; river crossing and trekking . Almost students ended their track on 16000 above sea level, at Bias Kund .They were also taught different types of string knots. During the night, cultural programmes, debates and discussions on various topics were organized.
It will go a long way in providing exposure to all sections of the society. Generally, students are not able to experience such adventure in the college with all such resources. Universal with the support of PTU made an effort to send their students out of their surroundings, said Dr Rachit Garg Director of Engineering Universal Group adding to it Mr Garg said ,Our aim is to see to it that one day someone from Universal Group is able to climb Mt Everest and for this, College is encouraging students to do basic and advance course in adventure sports further conducted by the Mountaineering Institute to equip them to provide necessary technical know-how for such adventure camps.