UGI organised a JOB FEST on 18th Nov. 2014.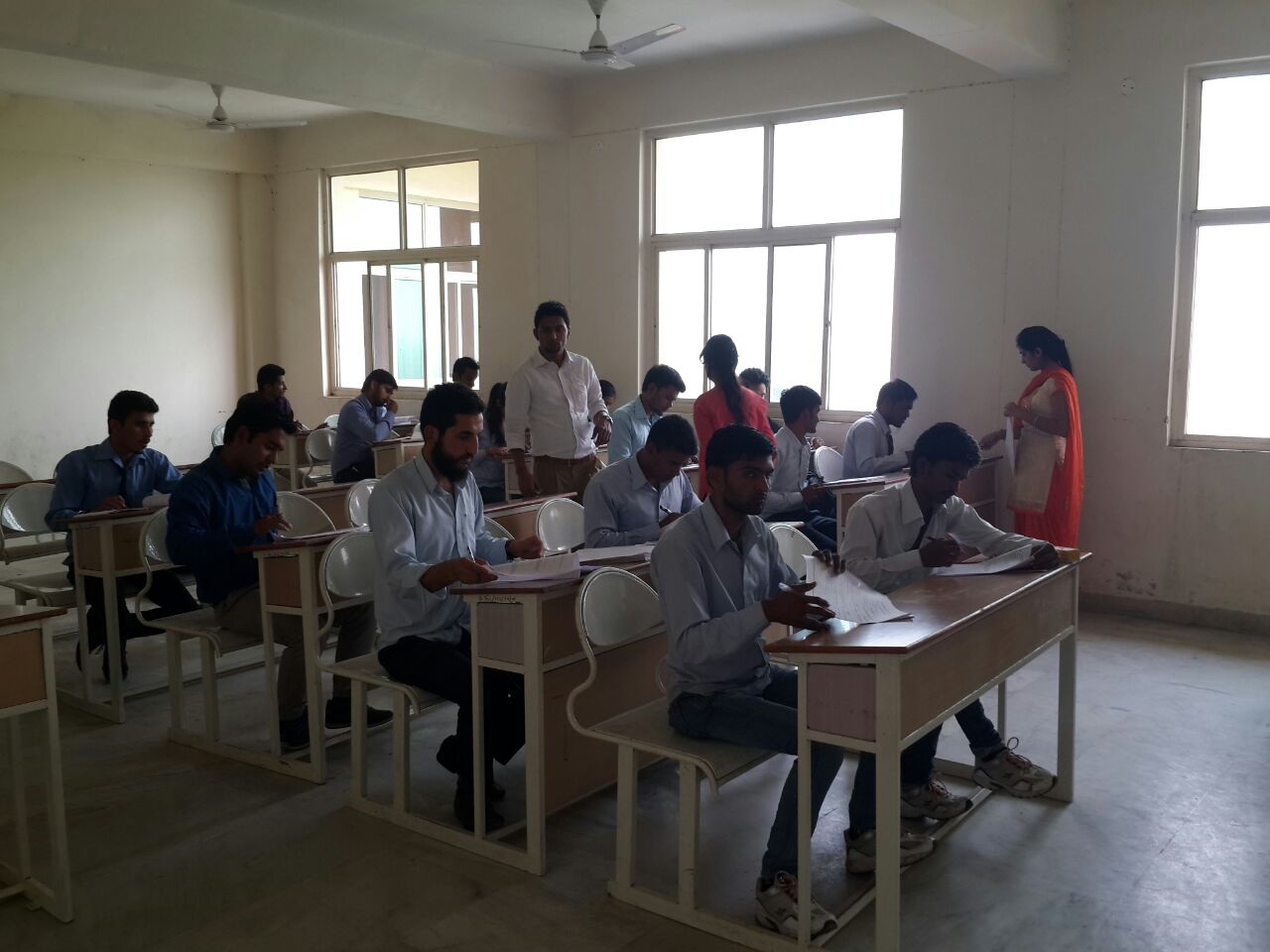 18-11-2014
The Job Fair on 18th Nov2014, at Universal Campus was organized with the objective to provide the students with employment opportunity with reputed national and multinational companies at a single platform. It was also aimed at developing an interface between the corporate world and Universal Group of Institutions, Lalru.
Five companies form Delhi, NCR, Chandigarh & SCR participated in the job Fair and interviewed the students from different courses, especially technical & non technical courses. 500+ students gathered from various places including Katra, Roorki, Noida and Bathinda at the venue and participated in the scrutiny and selection processes. The visiting companies Whirlpool, Acme Infosytems, ETE Electrogears, Minerva Group conducted written test, Group Discussions and interviews to select appropriate candidates.
Dr. Gurpreet Singh (Chairman- Universal Group of Institutions, Lalru) welcomed the companies and highlighted the cultural background of the UGI. He also elaborated on the academic dexterity and interpersonal skills of the UGI students. He presented mementos to representatives of the various companies. Dr. Rachit Garg, Director-Engineering spoke about the relevance of institute-industry partnership.
Mr. Harbhajan Singh, Training and Placement Officer, while conducting the inaugural programme, emphasized the importance of such events and termed it as a beginning. He said that more events will be organized to ensure large number of placements of the students and strengthen the corporate-Institute relationship. Mr. Ravi Pratap Singh (Asst. Training & Placement Officer) stated that another Mega Job Fair will be organized in coming December at UGI Campus.