Course Detail
Bachelor of Electrical Engineering (B.Tech) is deal with the problems associated with large-scale electrical systems such as power transmission and motor control. Electrical Engineers offer energy solutions to light our homes, revolutionize the way we live, advance underwater communication technologies for monitoring/sensing oceanic environmental changes, develop biomedical devices and instrumentation to save lives, use nanotechnology to produce better, faster, brighter, and stronger materials for solar cells and sensing devices, design the technology that enables customized multimedia entertainment.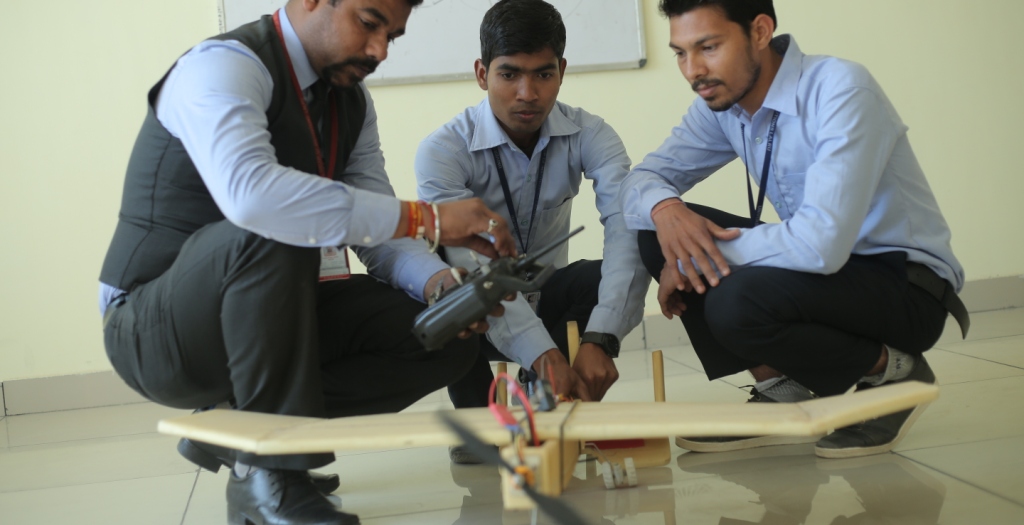 Department of Electrical Engineering
Department of Electrical Engineering at UIET offers bachelor's course to students which provides basic concepts, principles and skills in Electrical field like Power Systems, Control Systems, and Power Electronics etc. including electronics, digital computers, telecommunications, instrumentation, and microelectronics. The department has well developed laboratories and has been continuously growing since its establishment with an aim of preparing the students to excel in industry and be successful in higher studies.
Eligibility
Candidates should have passed the +2 examination with Physics and Mathematics as the compulsory subjects along with one of the following subjects: Chemistry / Biology / Biotechnology / Computer Science.
Career Opportunities
After completion of B.tech (Electrical Engineer) students have plenty of options to work in atomic power plants, hydel or thermal power plants etc. or can pursuing a higher degree and can go for teaching or research field in both private and public sectors like electricity board, railways, civil aviation and utility companies, electrical design and consultancy firms and all types of manufacturing industries.
Chief Electrical Engineer
Design Engineer
Power Systems Engineer
Design Engineer
Distribution Engineer
Energy Transmission Engineer