UPC celebrated National Science Day on 26th Feb. 2015.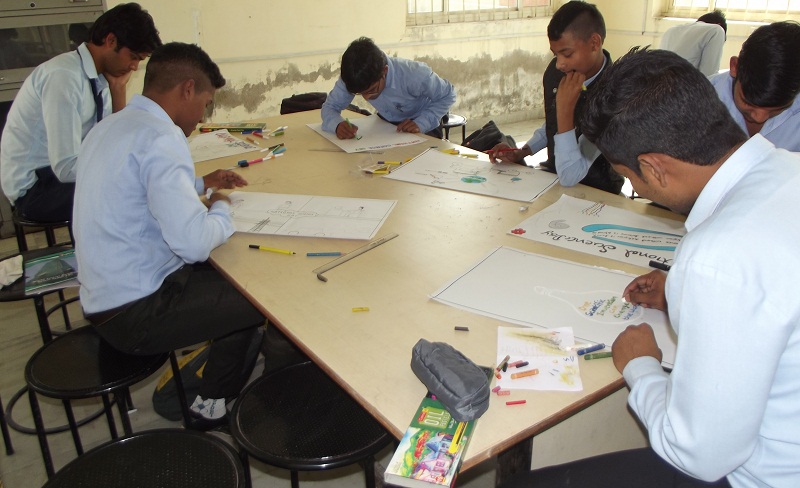 26-02-2015
UNIVERSAL POLYTECHNIC COLLEGE, LALRU
NATIONAL SCIENCE DAY
Applied Science Department of UPC had organised a Poster Making Competition on the theme Science for Nation Building to celebrate National Science Day on 26th Feb., 2015.
Students from all the departments (Applied, ME, CSE, ECE, EE, CE) participated in the competition with full enthusiasm and engraved their creative ideas on posters to show the advancement in science & technology. Dean UPC, HOD Applied Science and other faculty members from other departments of UPC were present there.
The result of the competition is as follows:-
Satish Kumar ( ME , 2nd Sem) stood 1st
Ritesh Roshan ( ME, 2nd Sem) stood 2nd
Aman ( CSE, 4th Sem) stood 3rd in the competition.