App. Sci. Deptt. of UGI organised a guest lecture on Intellectual Property Rights on 19th Jan 2015.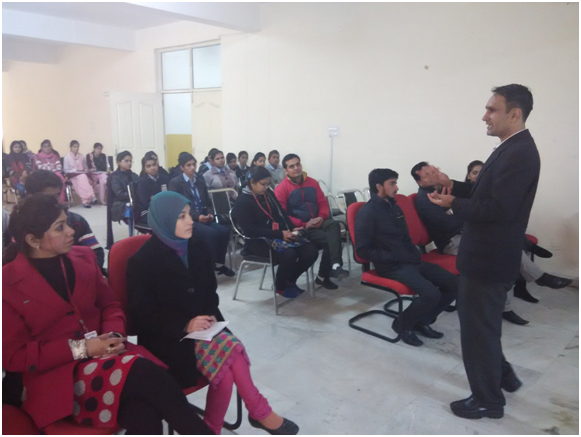 19-01-2015
To learn about Intellectual Property Rights (IPR) PATENTS
A guest lecture by Dr. Mr. Gautam Malik, Chitkara University, Rajpura held on 19th January, 2015 in Universal Institution of Engineering and technology, Lalru. The topic of the lecture was IPR-Intellectual Property Rights (PATENTS).
Mr. Vikas Sharma, HOD, Applied Sciences along with other departments HODs and all faculty members of Applied Science department of Universal College were present there. The lecture started off with first understanding the concept of Intellectual Property Rights and how it is important for the innovation of an individual. Mr. Gautam Malik also shared his views that IPR is important because IPR is the provision to keep ones invention safe and secure for at least a couple of years. He also showed all the terms through a power point presentation to the students. The vast experience and knowledge of our guest lecturer explode the knowledge of our students. He provided knowledge that how one can ask for Patents through government and how it works as well what are the benefits and who can be the beneficiaries. He concluded his lecture by saying that with prevention to our innovative idea we can explore ourselves as well as country.