Diploma in Electrical Engineering
Department of Electrical Engineering in 'Universal Polytechnic College' is the best 'Diploma level Electrical Engineering'course in Punjab and Chandigarh. The course duration is 3 years. Students who have completed 10th from a recognised education board are eligible for the course.UPC offers diploma course to students which provides basic concepts, principles and skills in Electrical field like Power systems, Power electronics, Digital electronics, Control systems and Industrial PLC drives and automation.This course helps students to apply theoretical knowledge to find solutions to real-world electrical problems and solve them.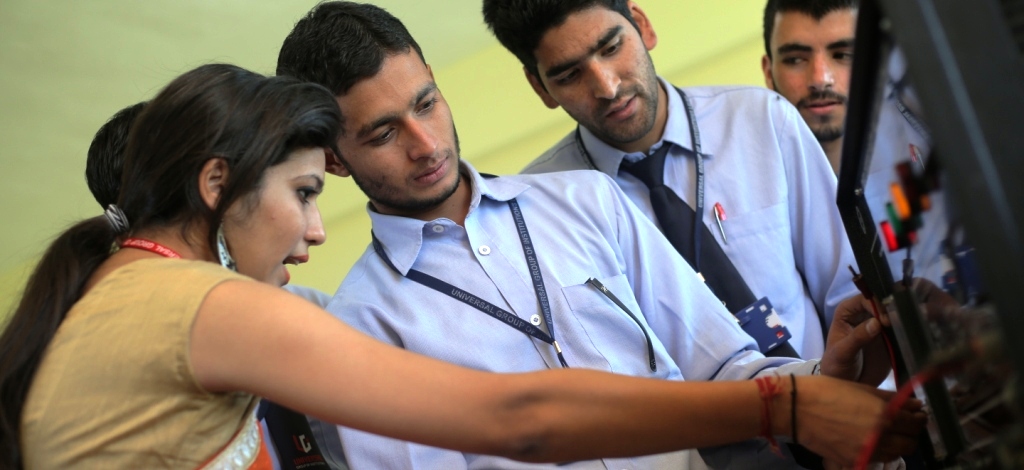 Laboratories
Electrical Machine Laboratory
Power Electronics Laboratory
Computer Laboratory
Electrical Workshop
Career Opportunities
After completion of Diploma (Electrical Engineer) students have plenty of options to work in atomic power plants, hydel or thermal power plants etc. There are equally good jobs opportunities in both private and public sectors like electricity board, railways, civil aviation and utility companies, electrical design and manufacturing industries or can pursuing an advance diploma.