Auxiliary Nursing & Midwifery
Universal Nursing College provides diploma in Auxiliary Nursing & Midwifery (ANM) . A Nursing is a profession including range of specialties The course is open to student who have successfully completed class 12th .It includes the promotion of health, prevention of illness and care of the ill. Nurses strive to achieve the best possible for quality of life for their patients, regardless of disease or disability. As nursing is a noble profession,Universal Institute of Nursing believes in learning by experience & practice. The college has fully equipped laboratories with working models & dummies. Institute has established laboratories to give practical experience to its trainees, who are able to serve the humanity worldwide.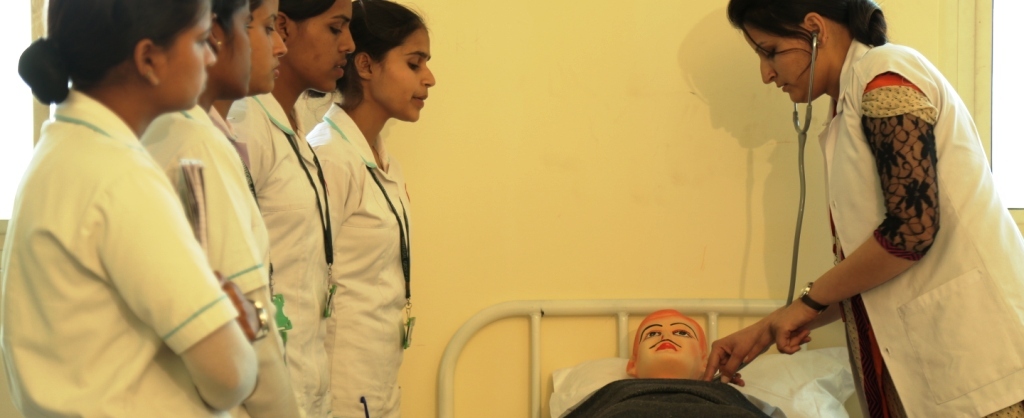 Duration : 2 Years (Including Internship)
Eligibility : 12th in any stream.
Career Opportunities
After completion of diploma in Auxiliary Nursing & Midwifery (ANM) students seek employment in the Indian Red Cross Society, Indian Nursing Council, State Nursing Councils and various other nursing institutions as following:
Healthcare Nurse
Staff Nurse
Nursing Tutor
Community Health Nurse
Nursing Assistant
Infection Control Nurse
Homecare Nurse
ICU Nurse