Google Signed MoU with UGI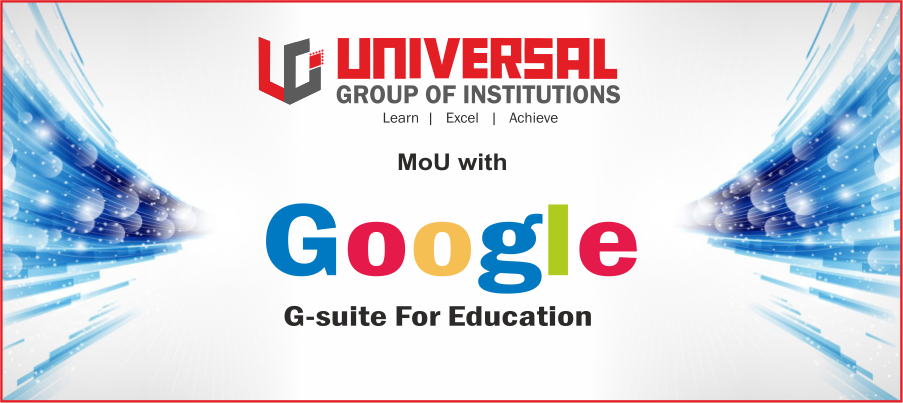 Universal Group of Institutions has entered into partnership with Google for Education Programme to provide service and innovate by leveraging Google products and platform across the Google for Education suite. Now Universal Group of Institutions is a fundamental part of the Google for Education mission – to help teachers inspire curiosity and for students to discover and learn together.

UGI started Google Classroom "Less paperwork more Teaching" with the mission to control for class. Google Classroom is one of the finest tools, with the help of which we create classes, distribute assignments, send feedback, and see everything in one place. As the outcome of this product, a teacher and students get instant and effective results with easy and paperless teaching.