Department of Electrical Engineering
Electrical Engineering is that branch of Engineering which deals with the study of application of electricity, electronics andelectromagnetism. Electtical Engineering at UIET is the best electrical engineering college in punjab and chandigarh.It offers bachelor's course to students which provides basic concepts, principles and skills in Electrical field like Power Systems, Control Systems, and Power Electronics etc. including electronics, digital computers, telecommunications, in strumentation, and microelectronics. The department has well developed laboratories and has been continuously growing since its establishment with an aim of preparing the students to excel in industry and be successful in higher studies.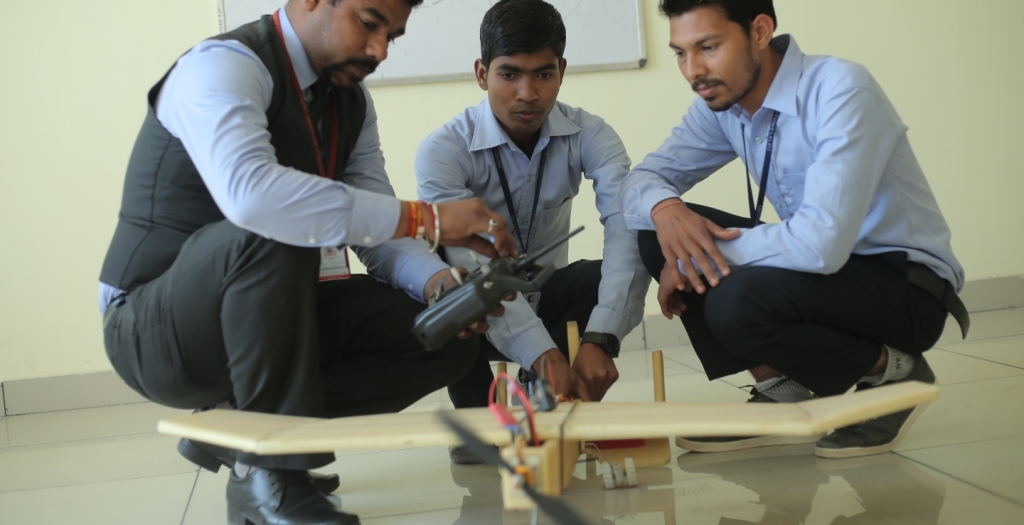 Eligibility
Candidates should have passed the +2 examination with Physics and Mathematics as the compulsory subjects along with one of the following subjects: Chemistry / Biology / Biotechnology / Computer Science.
Career Opportunities
After completion of B.tech (Electrical Engineer) students have plenty of options to work in atomic power plants, hydel or thermal power plants etc. or can pursuing a higher degree and can go for teaching or research field in both private and public sectors like electricity board, railways, civil aviation and utility companies, electrical design and consultancy firms and all types of manufacturing industries.
Chief Electrical Engineer
Power Systems Engineer
Embedded System Engineer
Distribution Engineer
Energy Transmission Engineer