Diploma in Electronics & Communication Engineering
Universal Polytechnic College is the best ' Electronics and Communication Engineering' College in Punjab.It offers diploma course to students which provide basic concepts of design, analysis and manufacturing of electronic and communication circuits. The Department makes ceaseless efforts to ensure that knowledge of the faculty is also updated regularly by arranging Seminars, Faculty Development Programs in the college as well as by sending them to attend Seminars and Conferences to outside Institutions. The department is well equipped and has advanced laboratories with sophisticated equipments, best suited in the present situation of communication field.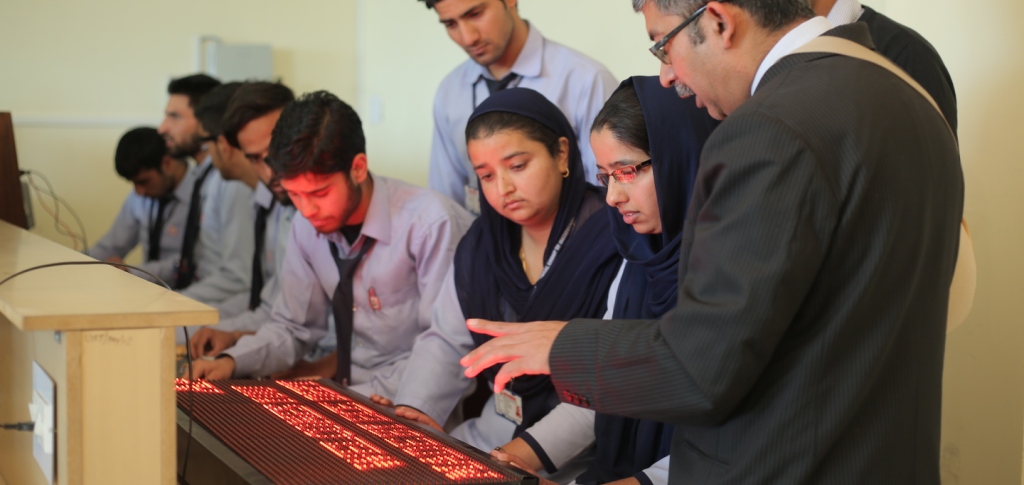 Laboratories
Digital Electronics Laboratory
Electronics Devices and Circuits Laboratory
Microprocessor, Communication System Laboratory
Microwave Laboratory
Electronics & Instrumentation Laboratory
Career Opportunities
After completion of Diploma students have plenty of options to work in aviation, avionics, consumer electronics, manufacturing communication & telecommunication, computer application, radio & television,diagnostic and equipment manufacturing or can pursuing a higher degree and can go for teaching or research field in central government job, state government job and in public & private sectors.