Department of BCA
BCA stands for 'Bachelor of Computer Application'.The most popular way of entering into the world of Information Technology, Bachelor of Computer Applications [BCA] is proved to be a popular career choice for a lot of students.Computer Application & IT at UIMT is the best BCA College in Punjab and Chandigarh.It is a professional undergraduate program focuses mainly on computer application concepts.It comes with the core subjects like- data structures, database system and computer networks. Considering the enormous importance being laid to IT sector, department has well experienced and qualified faculty members having expertise in their respective fields. The department members help students in live projects so as to make them technically expert. Faculty also provides a wide range of up to date resources to support students in study and practical training.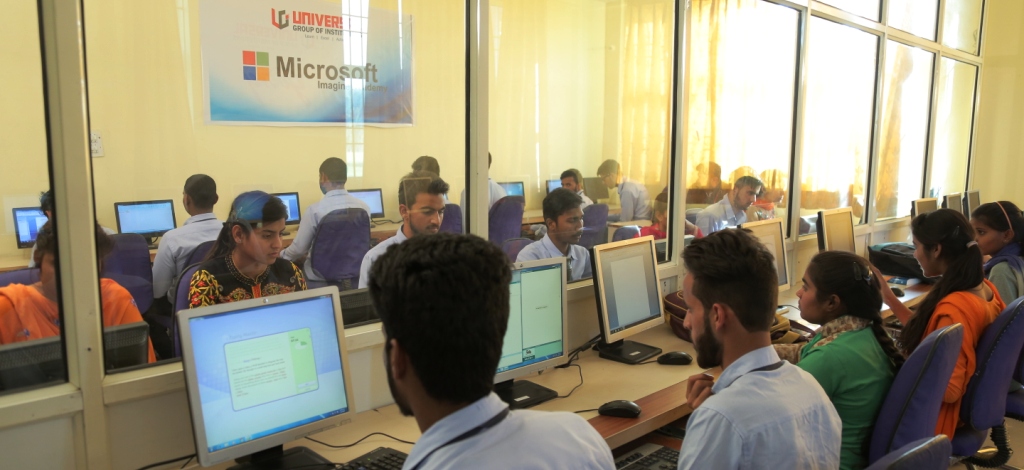 Learning Programs
At UGI, the programs are designed to equip students with the skill they need for their chosen career, preparing them to pursue higher education, either here with us or elsewhere. Students are exposed to following pedagogies:-
• C++, JAVA, C#, .NET, PHP etc.
• Use of computer in Business application.
• Use of C / C++ / Object Oriented Programming/Foxpro in problem solving.
• Assembling and Dissembling of PCs.
• Use of application software system using computer programs.
• Installation and Maintenance of Computer Systems.
• Use of trouble shooting Personal Computers and associated peripherals.
• Use of multimedia technology and different multimedia authoring tools.
• To access Internet and to design web pages.
Duration : 3 Years
Eligibility : 12th in any stream.
Career Opportunities
Chief Information Officer
Database Administrator
Computer Programmer
Information Systems Manager
Computer Scientist
Software Developer
Computer Support Service Specialist
Software Publisher
Computer Systems Analyst
Systems Administrator