Diploma in Civil Engineering
Civil Engineering department at UPC is the best Civil Engineering College in Chandigarh and Punjab.It aims at providing quality education and training to construction personnel. Civil engineers are problem solvers, meeting the challenges of pollution, traffic congestion, drinking water and energy needs, urban redevelopment and community planning. It has been designed to enhance quality and productivity of construction personnel. The department has well equipped advance laboratories and highly qualified and committed faculty.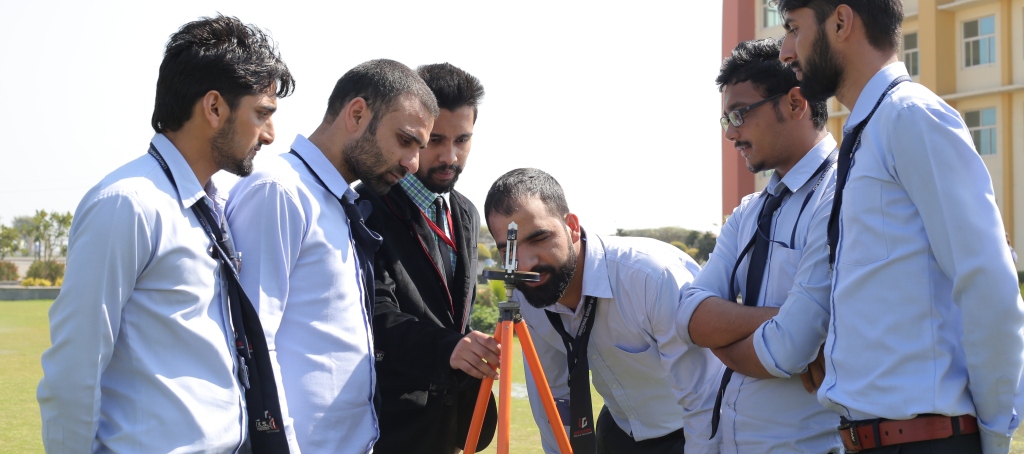 Laboratories
The workshops/laboratories are equipped with latest equipments for all segments of study and high end facilities are also provided to our students. The Civil Department is equipped with the following:-
Survey Stores
Material Testing Laboratory
Fluid Mechanics and Hydraulics Laboratory
Environmental Laboratory
CADD Laboratory
Career Opportunities
After the completion of diploma course in Civil Engineering students have plenty of options to work in both private and public sectors as building developers, town developer, canal works, city planners, road & rail transport developer, dam & bridge developer and any workplace wherein the building/construction/physical creativity or natural resourcing creativity is involved or can pursuing advance diploma course or can take direct admission in B.Tech 2nd year.