Training and Placement
"Training is an indispensable part of life in the campus and is a fantastic juncture for all students allowing them to experience life after college" Best punjab engineering college placements Wise.The participation, capability and determination our students gain whilst out on placement either in the provision or National level ,which settled them ,when they graduate, which depicts in our constantly, low unemployment rate after graduation, another reason to choose Professional Training at the college Our pioneering Professional Training placement programme has over 42 partners organisations in the India These organisations provide liberty for students to put their skills into practice and to experience a real professional environment. Professional Training describes a period of work integrated into an academic programme and around the world; many different terms are used to describe this. You may be familiar with one of the alternatives: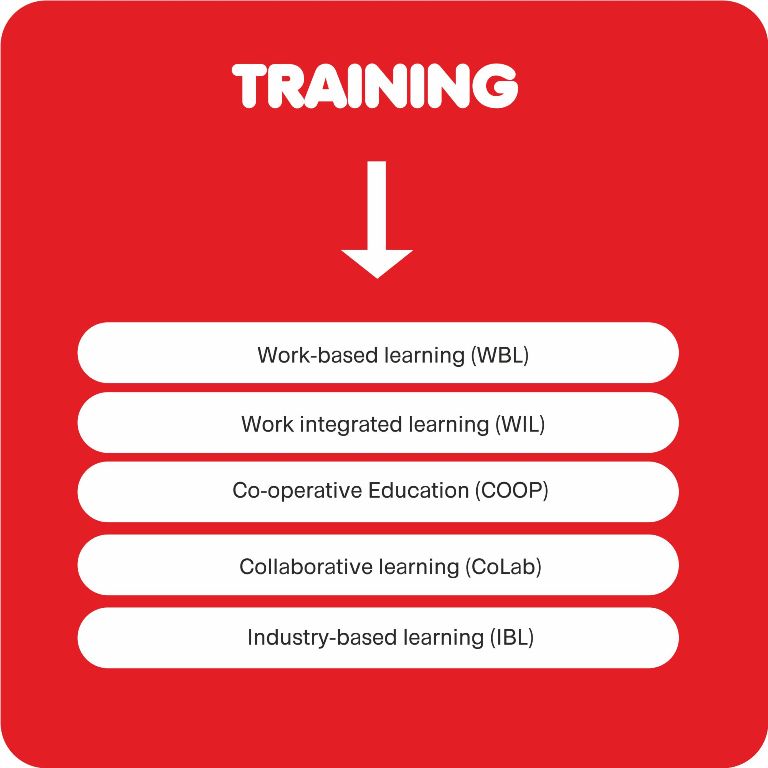 Work-based learning (WBL) Work-based learning (WBL) is an educational strategy that provides students with real-life work experiences where they can apply academic and technical skills and develop their employability.
Work integrated learning (WIL) A crucial part of RMIT's commitment to work-relevant education is delivered through Work Integrated Learning (WIL). Work Integrated Learning (WIL) is the term given to an activity or program that integrates academic learning with its application in the workplace.
Co-operative Education (COOP) Cooperative education (or co-operative education) is a structured method of combining classroom-based education with practical work experience. A cooperative education experience, commonly known as a "co-op", provides academic credit for structured job experience.