App. Sci. & CSE Deptt. of UPC organised a Guest Lecture on 27th Jan 2015.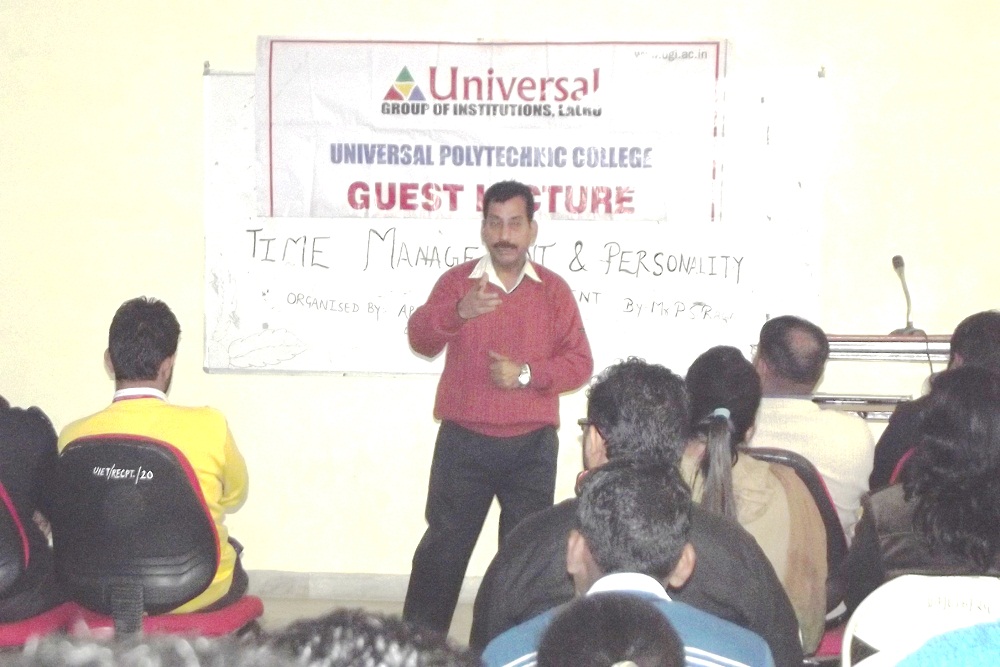 27-01-2015
REPORT ON GUEST LECTURE
A Guest Lecture was organized by the Applied Science & Computer Science Departments, UPC on 27 –Jan –2015. The Resource person was Mr. P.S. Rana, M.D, Solar Panel Manufacturer, Chandigarh. The Lecture was conducted on the topic Time Management and Personality Development . He briefed the students about the concepts related to the significance of time management and good personality development. It was an enlightening session as he shared real experiences. He focused on various aspects related to time management and personality development. The students found the session to be highly informative and useful and learnt how to manage time and be a good personality. It was a learning and interactive session for the students where he answered all the queries put by the students to their full satisfaction.
All HODs, faculty members and students of all departments were present in the lecture. The session came to an end with the vote of thanks by Mr. Mohit Gupta (Dean UPC)
HOD CSE & HOD App. Sci. UPC Dean UPC