ME Deptt. of UIET organized a technical workshop on "Demonstration on Window Air-Conditioner"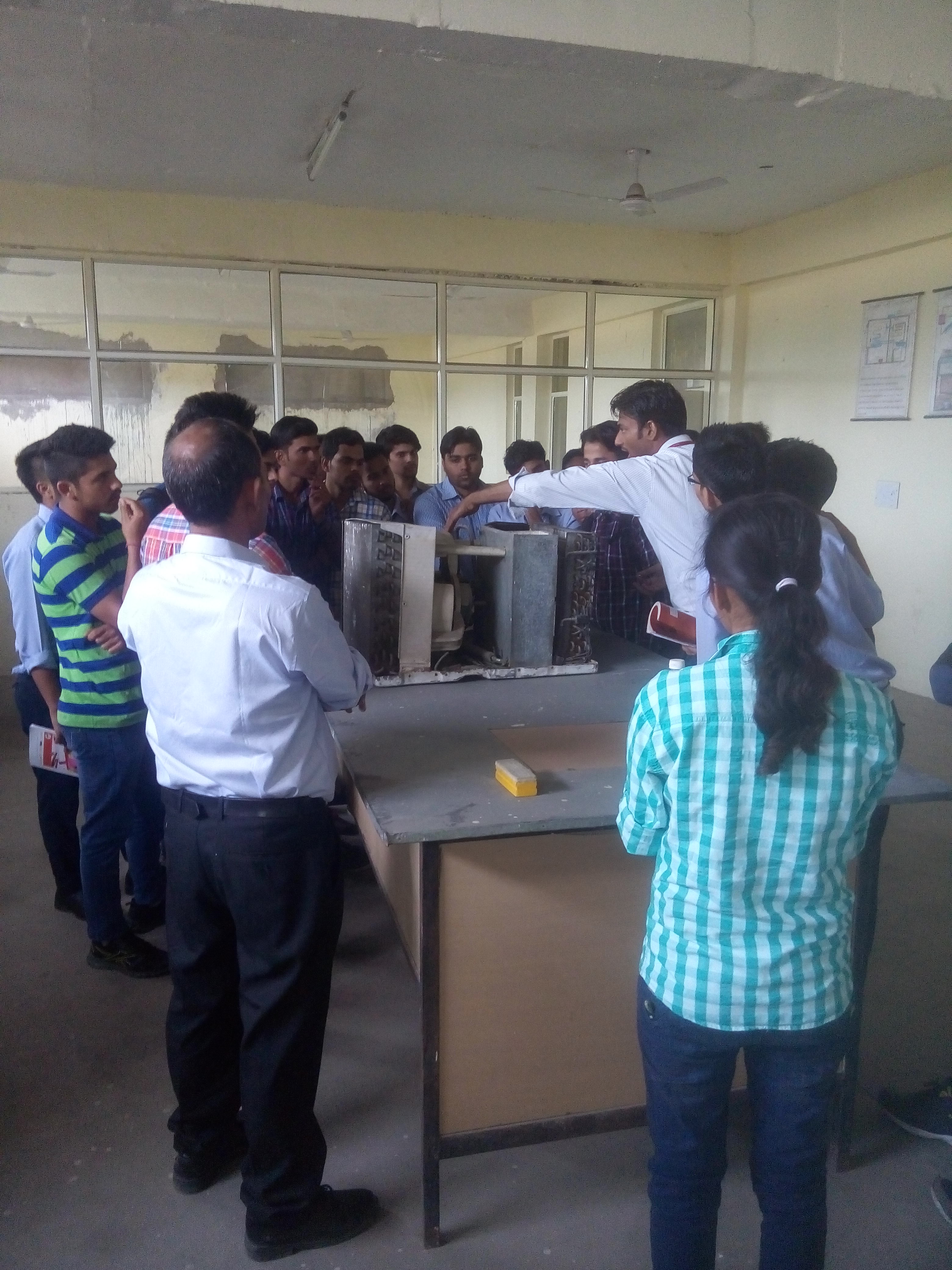 06-04-2016
Mechanical Engineering Department, Universal Institute of Engineering & Technology, Lalru organized a technical workshop on "Demonstration on Window Air-Conditioner" for the students of Mechanical Engineering on 06/04/2016.
The course started with the presentation to give overview of the basic description of various parts of Air Conditioner and about the functioning of various parts of AC. After that a practicle demonstration of each part is in depth about working is done. The engine's power system, fuel system, pumping system, starter etc. were covered both in a very interactive lecture and by inspecting engine on site. A 1.5 Ton AC was used for demonstration and practice. Firstly AC was disassembled and each main part of AC is explained with the working of each part. Students learned how AC is working, like starting process, how refrigerant is transferring from compressor to evaporator, condenser and humidifier. How the overall process is occurring in different stages like start from compression then followed by condensation in condenser, evaporation in evaporator and then again repeating the cycle. An introducing Presentation is firstly given by Mr. Sadanand to relate students to basic of AC. Mr. Gurwinder Singh disassemble the main parts and the Mr. Gaurav demonstrated very effectively about the basic problems and their remedies which arise in AC and about various types of AC used according to different requirement. Mr. Munish Kainth, COD ME sset up the whole procedure effectively. Students learned about the modifications in design, new concepts in AC and about the various types of new refrigerants used in AC.
Mr. Sandeep Singh Sangwan, HOD, ME also shared his views with the students. Each student went back with a folder full of notes, a comprehensive handout, and a big increase in knowledge and comfort level in working of air-conditioner. A group practice session was also conducted for the students to get deep understanding of the concept of window air-conditioner.