CSE Deptt. of UIET organized a guest lecture by Prof. Rakesh Kumar on the topic "Changing Scenarios in the IT Sector" on 22nd September 2016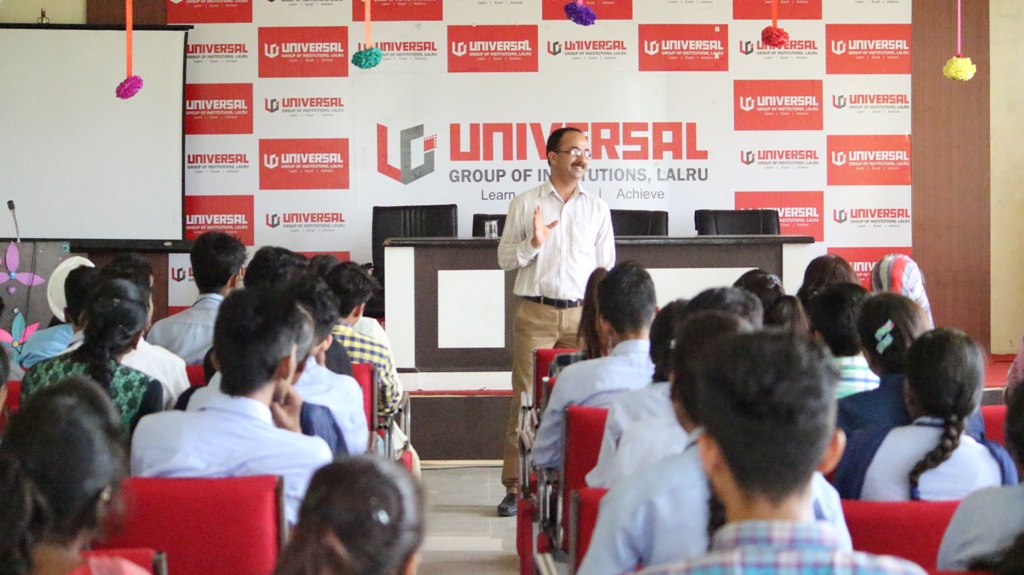 23-09-2016
CSE department organized a guest lecture by Prof. Rakesh Kumar on the topic "Changing Scenarios in the IT Sector" on 22nd September 2016. Prof. Kumar has a rich experience of over 26 years. He has guided 8 PhD students. More than 100 students have done their M.Tech research work under his guidance. Nearly 200 students have done their MCA's and M.Sc's project training under his guidance. He has published more than 80 research papers in various national & international journals, conferences and seminars. Presently, he is also placement in-charge of DCSA and member of IT Cell team at Kurukshetra University.
Today in his lecture, He spoke about the shortage of skilled people available in computer science and engineering field and how this gap can be bridged. He also shared his knowledge and experiences that he gained during the various phases of evolution in software and hardware technologies. He also made the students aware about various entrance examinations like GRE, GATE, etc and the amount of efforts that they have to put in for appearing in these exams.
In the end, there was a query session in which students cleared their doubts regarding current trend in industry and how they can get themselves prepared for it. The lecture was very informative.