CE Deptt. of UGI Organised a Guest Lecture on 10 October, 2016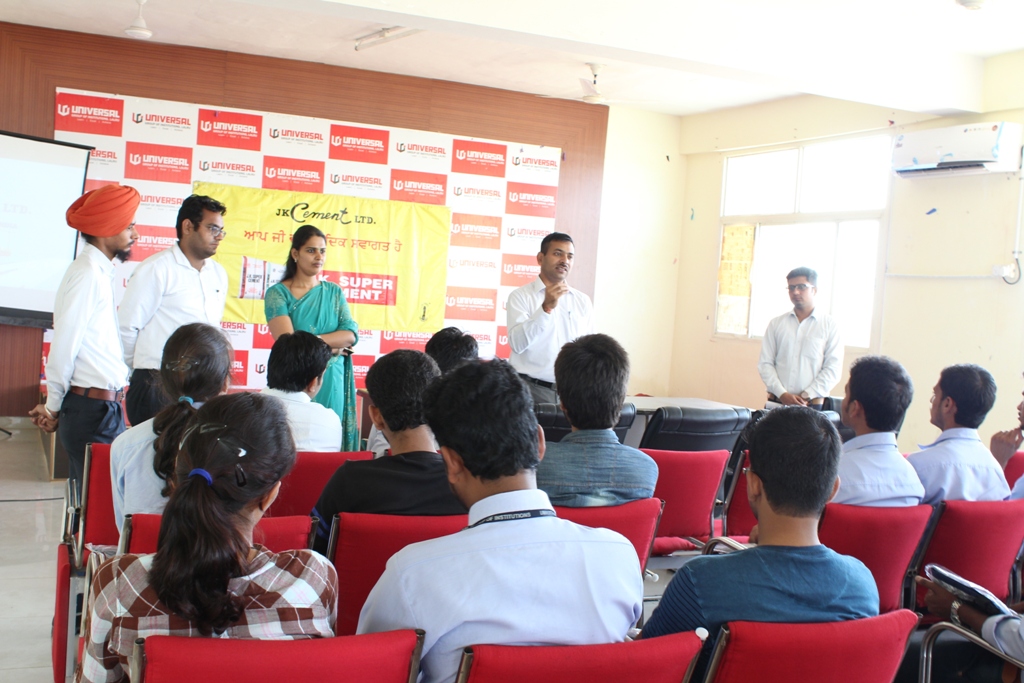 11-10-2016
The main aim of Technical Guest Lecture on (Concrete technology) was to provide the practical exposure to the students about the new Civil Engineering techniques and innovations.
The Guest Lecture under the Mr. Amit Kumar, Manager (Customer Technical Services) Speaker Series on new era of concrete technology was successfully organized on 10th Oct. 2016 at Universal Group of Institutions, Lalru which witnessed an enthusiastic response and participation from practicing faculty and students in the discipline of engineering.
The main motive to conduct a Guest Lecture was to encourage the students Moreover, the students were motivated to increase technical knowledge. Basically, it was introduced to enhance their technical capabilities.