ME Deptt. of UIET organized a Workshop on Applications of Computer Aided Design/Drafting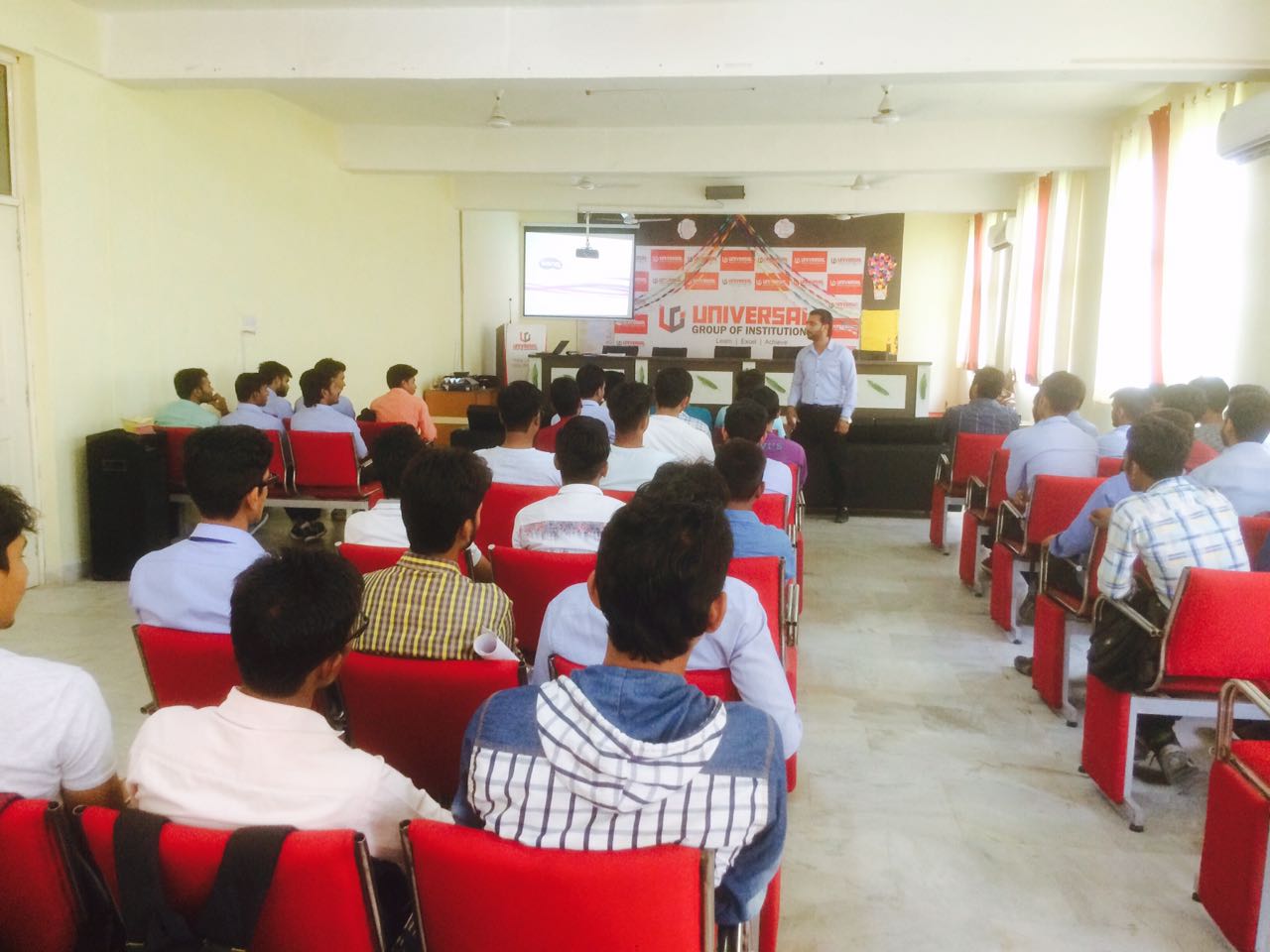 23-11-2017
The main aim of this technical lecture cum workshop was to provide the practical exposure to the students about the role of Computer Aided Design/Drafting in manufacturing of a
product and to make students familiar that how to design and analyse the product before actually manufacturing. This workshop explored the various applications of Computer Aided Design and Manufacturing.
Details of the Event:

1. In the beginning, Introduction on CAD and its background history was explained by Mr. Sunny Sharma.
2. Then he explained Scope of CAD/CAM through out the world.
3. Overview of various softwares which are generally used by Design Department in Industrial Environment.
4. After that students were told about the applications of these design softwares in Industry.
5. Some videos of drawing and assebly of products were also shown to the students.
6. Follwed by some exercise on SOLIDWORKS and CATIA softwares.
7. Students also did some practice on SOLIDWORKS.