Guest Lecture on Ways to Success was conducted in UGI by EE department of UIET.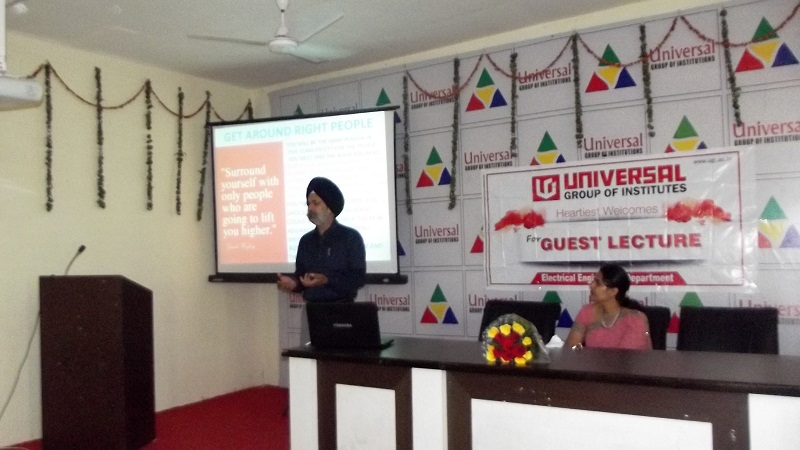 11-09-2014
Abstract:
Guests lectures represents the way to increase knowledge bank from the different experts in their fields. Thus, Electrical Department made one such step forward towards the path of success. The remarkable lecture was delivered by Dr. Harbachan Singh, Principal Wonder Automation & Training Division, Mohali on the topic: 26 ways of Success.
Details of the Event:
The event started with the Floral Welcome of Dr. Harbachan Singh by Dr. Puja Vig(HOD MBA Deptt.)
The stage conduct was done by Ms. Anisha(MBA, deptt).
Then, the lecture was successfully delivered by Dr. Harbachan Singh on the said topic.
The students, other HODs & faculty members really found the topic worthwhile and interesting.
The talk finally converts into an interactive session among the audience.
At the end , a small token of honor in a form of momento was awarded to Dr. Harbachan Singh by the Dr. Rachit Garg, Director Engg. Dr. Swati(HOD ECE Deptt & Dr. Puja Vig were among the others who support the event.
Outcomes:
Understand about the various ways of success.
Experience an interactive session.
Conclusion:
Guest Lecture on Ways to success really provided the students about the knowledge of various important factors in life and for overall development.
HOD EE Department, UIET.