Guest Lecture on Measuring Instruments in Electronic Labs was conducted in UGI by EE department of UIET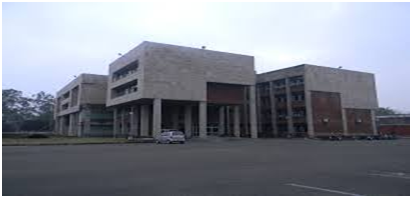 20-10-2014
Abstract:
Guests lectures represents the way to increase knowledge bank from the different experts in their fields. Thus, Electrical Department made one such step forward towards the path of success. The remarkable lecture was delivered by Dr. Shilpa Jindal, Senior Lecturer, CCET, sector 26, Chandigarh on the topic Measuring Instruments in Electronic Labs.

Details of the Event:
The event started with the Floral Welcome of Dr. Shilpa Jindal by Er. Kshipra Gupta(HOD EE Deptt.)
The stage conduct was done by Ms. Anisha(MBA, deptt).
Then, the lecture was successfully delivered by Dr. Shilpa Jindal on the said topic.
The students, other HODs & faculty members really found the topic worthwhile and interesting as the concept of Virtual Labs was also introduced to the students and a video related to that was played for the students.
The talk finally converts into an interactive session among the audience.
At the end a small token of honor in a form of momento was awarded to Dr. Shilpa Jindal by the Dr. Rachit Garg, Director Engg. Dr. Swati(HOD ECE Deptt & Dr. Puja Vig were among the others who support the event.
Outcomes:
Understand about the various types of the labs in Engineering field.
Concept of Virtual Labs was introduced which is really a treat for the students.
Conclusion:
Guest Lecture on Measuring Instruments in Electronic Labs really provided the students about the knowledge of various important factors in Labs & their practical usage for increasing the overall skills.
HOD EE Department, UIET.