Seminar on accountancy, tax savings and investment was conducted in UGI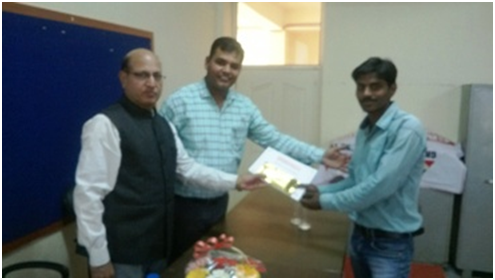 17-11-2014
Universal College of Arts Commerce & Science conducted a seminar on various issues of accountancy, savings and investment plans. Dr Yashpal Taneja from GGDSD College, Chandigarh was invited to give lecture on the above mentioned topic on 17-nov-2014.
His major stress was on students spending habits. He encouraged students to save more, so that they can secure their future efficiently. Saving was not the end of the discussion, moreover he told about what to do with the savings, where all the savings can be channelized fruitfully so that investment can give optimum results.
He presented various power point presentations and covered various stories on investment and discussed various investors.
His discussions were thought provoking. Students and staff members cleared their related doubt. G.K. winners were given certificates and prizes by Dr. R. Dogra and Dr. Yashpal Taneja. Dr R. Dogra gave vote of thanks to the guest and appreciated students and staff for their efforts. Event was successfully completed.